Integrated marketing: How social media can boost SEO
As technology becomes increasingly interconnected and accessible, integrated marketing strategies are more important than ever.
Social media is quickly becoming a formidable marketing and sales channel in its own right, but did you know your social media accounts can also help improve the SEO of your website?
Social and search: "It's complicated"
Although they're both different forms of inbound marketing, social media marketing and search engine optimization (SEO) have a lot in common.
People use search engines to find solutions to their problems, whereas, on social media, they're shown answers to problems they didn't even know they had. While the dynamic of the relationship is different, it's still a trade-off between problems and solutions.
The distinctions between the two are changing, however. Today, most social media platforms have their own search capabilities that are becoming increasingly sophisticated. And, lots of people post questions to receive answers from their own network, who they likely trust more than strangers on google.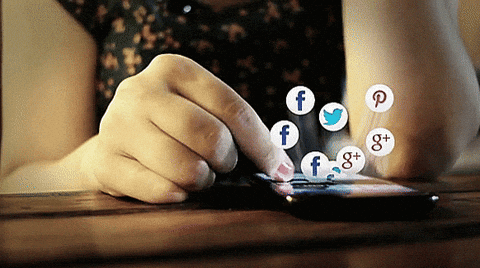 That being said, SEO is still probably the most valuable kind of inbound marketing. Although paid ads sit at the top of a search page, 71.33% of searches result with a click on an organic result.
An integrated marketing strategy that combines the power of both social media and SEO can be a great tactic to help your website rank higher on google. Here's how:
1. Place links in your account bio
Link building from social media to a website is tricky.
When you post or message a link on social media, every time someone clicks on that link, it will drive traffic to your website (which is good), but it's considered a "nofollow" link because it's coming from social media. All this means is that google will ignore that link when it determines search engine ranking, so those social links don't help your website rank higher in search results.
However, there's one exception. If you place a link in the bio/description of your social media account, any clicks through that will be considered a "follow" link and will count towards improving your SEO authority. It might not make a huge change, but this is a very quick and easy way of giving that little boost to your website.
2. Add social share buttons to your content
Google likes to keep their cards close to their chest when it comes to their ranking algorithm. We know a lot about why some content is valued higher than others, but as they're always shifting their algorithms, it's hard to keep track of the latest update.
But, there's growing evidence that when content is shared on social media, this does positively affect the authority of the website that hosts that content.
So if you're posting content from your blog or website to social media and this is being shared by your followers, every single share is adding value to your website in google's eyes.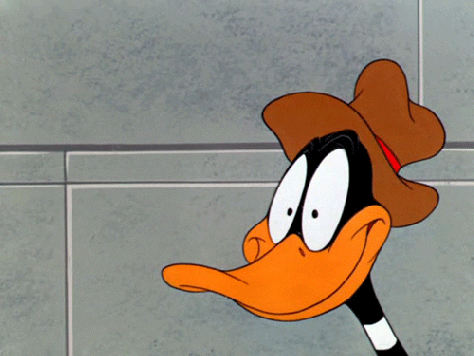 Make sure you have automatic share buttons on every piece of website content you have, to make it as easy as possible for people to spread your content among their network.
Help them help you.
3. Leverage the power of YouTube
Not only is YouTube one of the most popular social media platforms, but it has also recently been named the 2nd biggest search engine on the internet with more than 3 billion searches per month. It's the perfect example of two forms of marketing coming together.
Specific SEO for YouTube deserves its own blog post, but you can also leverage YouTube's huge audience to help your website rank higher.
Because of the potential volume of eyeballs on your YouTube content, you should always add links to the description boxes of your videos. Now, these won't be considered "follow" links as traffic there won't directly help SEO, but there are still opportunities for link building.
The people using YouTube as a search engine are looking for answers to specific problems. If your video content helps solve their problems, they might be tempted to follow the links to the rest of your content that's hosted on your website. If that content is also relevant, there's a chance they will link to it in their own blog posts and web content, which would boost your SEO.
4. Align your keywords
You might think keyword research is only for SEO purposes, but you can align the keywords with your social media marketing to increase your reach.
Q: Why do we use keywords in our web content?
A: So our target audience can find us when they're searching for solutions to their problems.
Traditionally, this is done through google, but as social media is evolving into a more self-functioning search engine, people are beginning to look for answers on their social media networks.
If you use the same keywords in your social media posts as you do in your web content, you should be able to reach the same audience, but in two different channels. While the traffic you gain from social won't directly help SEO, if your audience values your content enough, they'll create links within their own site to yours.
Integrated marketing between search and social
Both Google and social media are evolving, their differences becoming increasingly blurred.
While social media is a great way of driving traffic to your website, it's not a traditional means of optimizing for search engines, as traffic gained from there doesn't usually add authority to the site.
However, the more traffic your website sees in general, whether it's from social media or not, the more your content will seem valuable to the search engines who are crawling your site. Also, we know there's increasing evidence Google is beginning to factor in social media shares to their crawling algorithm, so this traffic is only going to become more valuable.
Social media is perhaps an unlikely tool for link-building, but there are opportunities to have your content shared among people who'll find it of value and then share your website's links on their own site.
An integrated marketing strategy between search and social is a great way to give your website an added boost to its authority, alongside your regular SEO strategy.